Dig the dirt? It may be time for a tetanus booster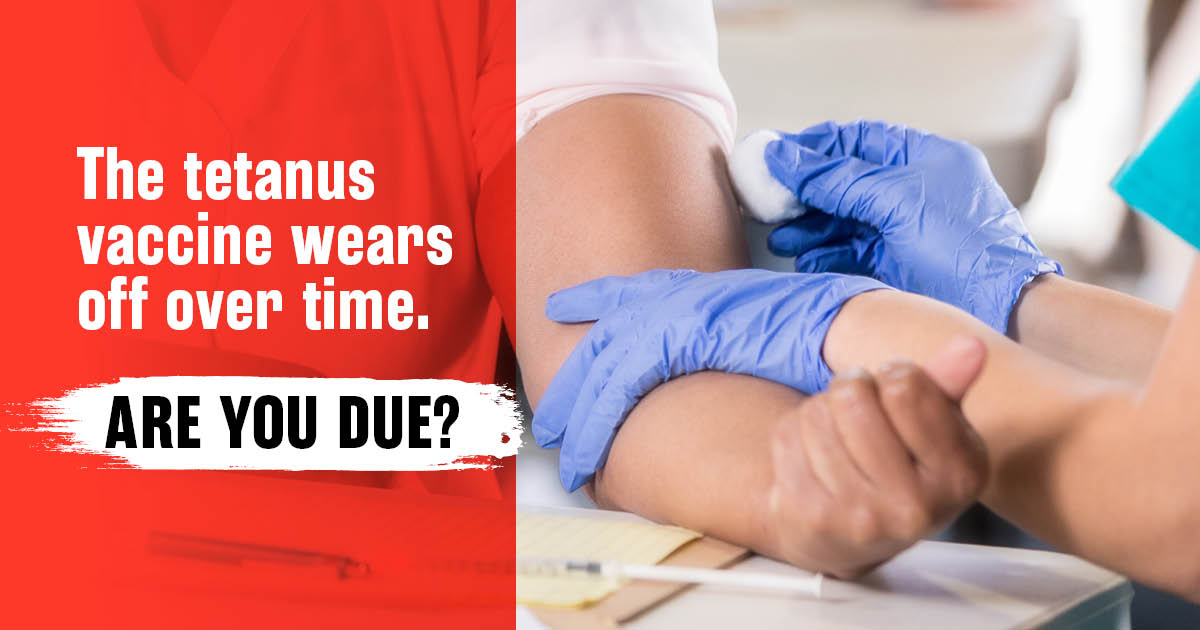 April 28, 2019—With spring finally here, a lot of us can't wait to get in the garden. But before you start tending yours, here's a question: Is your tetanus shot up-to-date?
Gardeners are particularly prone to tetanus, an often-fatal disease that affects the nervous system. That's because the bacteria that cause tetanus lurk in the soil and can enter the skin though even a tiny crack. So if you dig in the dirt, use sharp tools, or handle plants and weeds with sharp points, you have a heightened risk of tetanus.
Your best defense against tetanus is vaccination. But a tetanus shot's effectiveness wears off over time. To protect yourself, you need a tetanus booster every 10 years.
Act fast
If you do cut yourself while gardening—and haven't had a tetanus shot in the past decade—rinse the wound with tap water and call your doctor right away.
Besides a tetanus shot, your doctor may also give an injection of something called tetanus immune globulin, which helps prevent an infection. But there's just a small window of time for it to work, the American College of Emergency Physicians cautions. So don't put off getting medical care.
Know the signs
If you're a gardener, it's important to know the first signs of a tetanus infection and to get immediate medical care if you have them. They include:
Stiff neck.
Trouble swallowing.
Rigid abdominal muscles.
Spasms.
Sweating.
Fever.
Discover more do's and don'ts for staying safe while gardening.